Welcome to Our Practice – Your First Visit
You've never been to physical therapy before. Some questions you may have:
What will happen on my first day?
What should I bring?
How should I dress?
Will it hurt?
These questions and more are answered in below.
If you have questions that aren't answered here – just reach out!
We are here for you!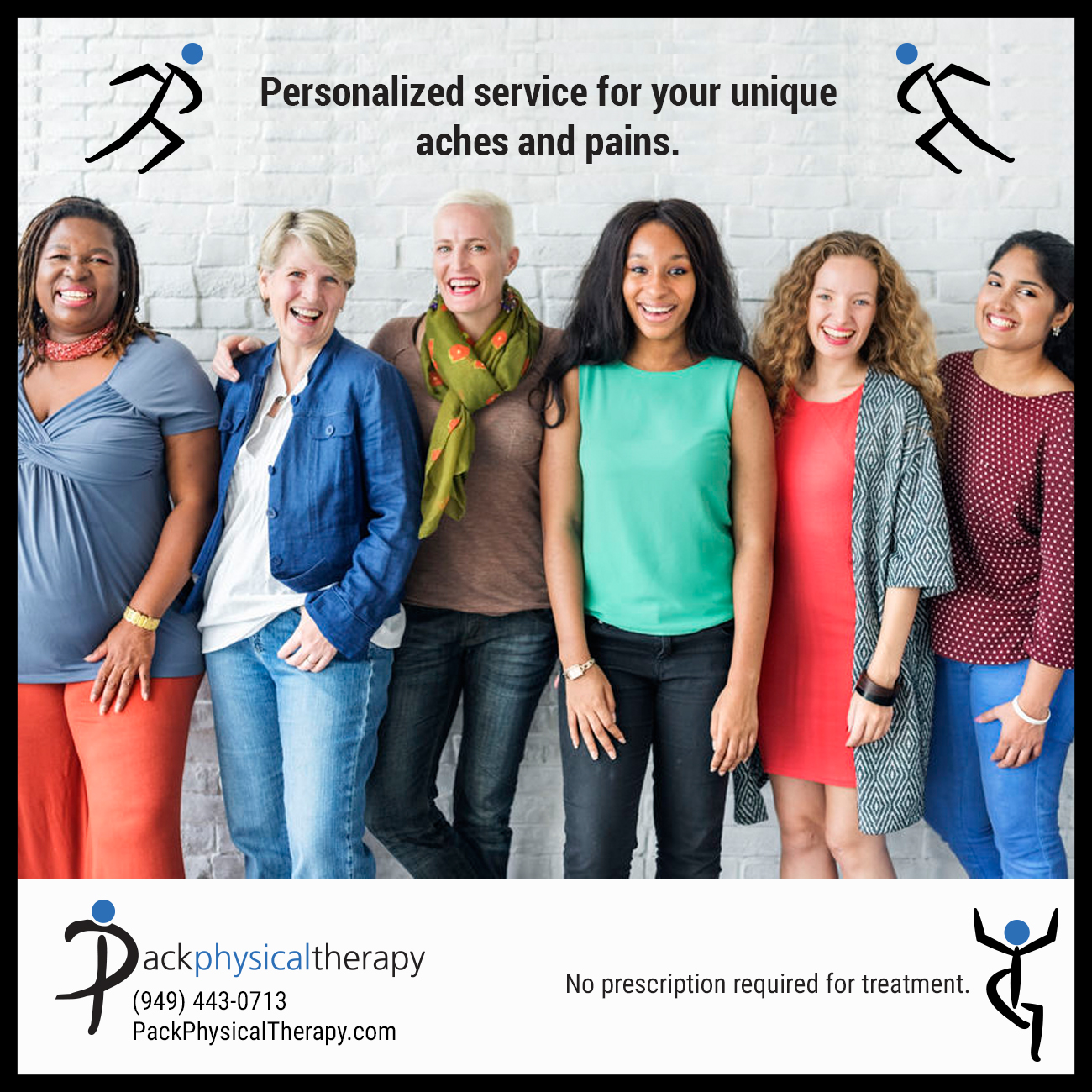 1. What Can I Expect on my First Visit?
During your first visit you can expect the following:
Arrive at your appointment with your paperwork completed (you can download it from our website – see the paperwork or forms link).
You will provide us with your prescription for physical therapy.
We will copy your insurance card.
You will be seen for the initial evaluation by the therapist.
The therapist will discuss the following:

Your medical history.
Your current problems/complaints.
Pain intensity, what aggravates and eases the problem.
How this is impacting your daily activities or your functional limitations.
Your goals with physical therapy.
Medications, tests, and procedures related to your health.

The therapist will then perform the objective evaluation which may include some of the following:

Palpation– touching around the area of the pain/problem. This is done to check for the presence of tenderness, swelling, soft tissue integrity, tissue temperature, inflammation, etc.
Range of Motion (ROM)– the therapist will move the joint(s) to check for the quality of movement and any restrictions.
Muscle Testing– the therapist may check for strength and the quality of the muscle contraction. Pain and weakness may be noted. Often the muscle strength is graded. This is also part of a neurological screening.
Neurological Screening– the therapist may check to see how the nerves are communicating with the muscles, sensing touch, pain, vibration, or temperature. Reflexes may be assessed as well.
Special Tests– the therapist may perform special tests to confirm/rule out the presence of additional problems.
Posture Assessment– the positions of joints relative to ideal and each other may be assessed.
The therapist will then formulate a list of problems you are having, and how to treat those problems. A plan is subsequently developed with the patient's input. This includes how many times you should see the therapist per week, how many weeks you will need therapy, home programs, patient education, short-term/long-term goals, and what is expected after discharge from therapy. This plan is created with input from you, your therapist, and your doctor. We are in your corner and excited to be on this road to recovery with you!
2. What Should I Bring and How Should I Dress?
When visiting our offices you should bring your PT referral from your doctor if you have one, BUT REMEMBER, you don't need a referral from a doctor to see a physical therapist! Some doctors write a script or instructions with details on your injury, which is great for us to have, but not necessary at all. Also, bring a means of payment. This could be your insurance card if PT services are covered by your provider. If your care is being covered by Worker's Compensation, be sure to bring your case number and information with you. You can be assured that we also accept cash visits, no insurance coverage is no problem!
As the area on your body that is being treated needs to be accessible, it is best to wear loose fitting clothing so access to treatment areas are not hindered. Loose fitting tank tops or t-shirts, and/or loose fitting shorts or track pant styles work best. This will allow us to perform a thorough examination and give you a range of motion for us to work with.
3. What Does Physical Therapy Do, and How Long Will I Be Treated For?
A physical therapist is an expert in movement and neuro-musculoskeletal impairments. Whether from a recent injury or a chronic condition, a PT is able to treat the impairment and alleviate the pain associated with it. Individual course of treatments vary depending on the patient and the disorder. As such, you may require only a couple of visits, or you may require months of treatment. The course of action and your response to treatment will be discussed by your PT, your doctor, and yourself. In considering your course of treatment, it is good to know, at Pack PT we are also able to accommodate same-day appointments! Perfect for those moments when you need to squeeze in a visit or have an unexpected pull or pain – we are here for you! Additionally, we are also happy to share your treatment plan and progress with your doctor to ensure a smooth experience for you!
4. What Type of Treatment Will I Receive, and Is it Painful?
As each of our clients is unique, treatment will vary depending on your needs; determined by your assessment and the results of your ongoing treatment. There are dozens of treatments available, ranging from: Active Range of Motion (lifting your body part through gravity), to Isotonics (contracting your muscles through the ROM with resistance) to Soft Tissue Massage (therapeutic massage of the tissue performed with hands). More in-depth courses of treatments and modalities will be discussed with you by your PT. The primary objective of physical therapy is to treat and alleviate pain. As such, we now have an exciting new option for your treatment- LiteCure Deep Tissue Laser! Drug-free, pain-free and non-surgical, this treatment uses the healing effects of lasers to significantly reduce or eliminate your pain symptoms. We have a wide range of modalities to suit your recovery needs. With some methods, there are times when treatment may cause discomfort. This experience will be individualized and depend on the specific injury and course of recovery for the patient. It is important to always communicate with your physical therapist about any pain- and the frequency and intensity of it so your PT can properly adjust your treatment plan.
5. Why Should I Choose a Private Practice PT? Who Pays for my Treatment?
It is certainly up to the individual to decide if they would like to see a physical therapist that works with a physician, or one that works for a private practice. However, statistics show that those clients who see a private practice PT end up going for a shorter amount of time and spend less money on their treatment. When visiting our clinic you will be seen by a licensed and experienced PT who will be working with you throughout the course of your treatment. We believe that the one-on-one relationship developed by seeing the same PT each visit will help to speed up your recovery as your PT will know you and your course of treatment best. Our excellent in-house communication means that our treatment team works seamlessly to provide you quick and efficient service. In most cases, insurance covers the cost of most kinds of physical therapy; please click on the insurance link above or chat with our receptionist to understand the list of coverage. The billing process for physical therapy works much the same as a visit to your medical doctor.
It is also good to know that we accept cash payments as well, so no insurance coverage – or if you prefer not to use your insurance – is not a problem at all!
6. Can My Physical Therapist Provide Me with a Diagnosis, and What if my Pain Persists?
Physical therapists are an important part of your health and wellness team. At this time, only physicians can provide a medical diagnosis. However, visiting your PT first is safe, and can be a cost-effective alternative, that does not require a prescription. All 50 states have some form of direct access to physical therapy and we happily accept those clients with insurance coverage or those who are cash visits. If after receiving physical therapy for 30 days you are not seeing significant improvement, then a visit to your doctor for a diagnosis will be advised. Additionally, our PTs are happy to communicate your progress and treatment with your physician to guarantee seamless medical care for you. While attending physical therapy, "flare-ups" may occur and are common throughout the course of treatment. By letting your PT know you are experiencing an exacerbation, they can advise a new course of treatment, suggest a visit to your physician or they will simply modify your daily exercise routine.
7. What Will I Do Post-Physical Therapy?
Your goals will be discussed with your PT when you first meet and develop your plan. For some clients, they will continue to do home exercises; for others, they may begin an exercise routine at the gym; while others still will complete their physical therapy routine and then resume their normal, daily activities. By clearly outlining your goals to your physical therapist a clear plan will be developed to support you in achieving your wellness goals. We have your back and will help you every step of the way!
8. How Do I Choose a Physical Therapy Clinic?
It is important to find a clinic that is right for you. Some suggestions to help you:
The therapist should be licensed in the state.
The first visit should include a thorough medical history and physical examination before any treatment is rendered.
The patient goals should be discussed in detail during the first visit.
Care should include a variety of techniques which might include hands-on techniques, soft tissue work, therapeutic exercises and in some cases heat, cold, electrical stimulation or ultrasound.
Do they take your insurance or are they willing to work with you if they are not a preferred provider?
They should be conveniently located. Since sitting and driving often aggravate orthopedic problems, there should be a very good reason for you to drive a long distance for rehabilitation.
What are the hours of operation?
The therapist should provide the treatment.

We would be happy to answer any other questions that you might have. Just give our office a call and book a complimentary consultation where we can assess your concerns and get all your questions answered. We are your team for healing and wellness and we can't wait to meet you!
Scheduling an appointment is easy, convenient and flexible.
We'll schedule you fast, sometimes the same or next day, but always within 24 to 48 hours of requesting your first appointment.
Let's talk! Give us a call for a complimentary assessment. We will help you crush your health goals. 
(949) 443-0713

Subscribe To Our Newsletter
Get the latest on news that can impact your health, our specials & new treatments,
news from our community partners that can save you dollars and generally make your life better – and more!