Your 2022 Wellness and Self-Care Guide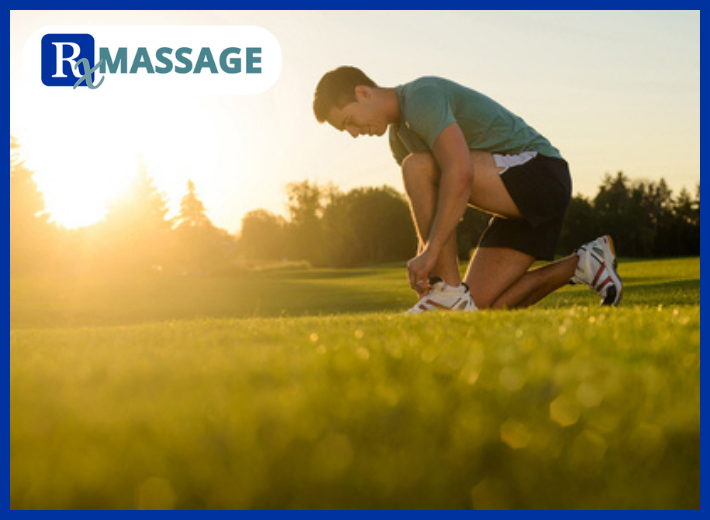 It's a new year and it's time to prioritize yourself! Renew your wellness practices to feel good on a daily basis. Why not start with a massage? Relax your body and soul. Learn some other tips on how to take better care of yourself below. Here's to self-care in 2022! Massage is fabulous in supporting your PT — AND — PT can be enhanced with massage, which is why we offer Rx Massage for stresses and aches — but also alongside PT at all our locations for your best health!
Are you asking yourself what self-care is and how to do it? If yes, you've come to the right place. We've put together a Wellness Guide for 2022 for you to stay physically and emotionally fit in 2022! Like a delicious Christmas turkey, this guide is stuffed full of goodness, with tips, advice, and inspiration!
Now, full disclosure, this isn't your traditional guide, with tips on diet or exercise, it's much better. Our Guide goes beyond the basics and dives deep into the activities and habits that will empower you to be a better person all-around. The advice and information in your hands right now is potent stuff! It can help supercharge your soul, mend your mind, and beautify your body. Mind, body, and soul are the ultimate health triumvirate! Wave goodbye to 2021 and read on for the healthiest year yet. Here is your Wellness Guide for 2022.
Renovate Your Home
Self-care and wellness start at home. If your home doesn't bring you joy because it's older, run-down, or out of style, that's a problem. The solution? If financially possible, you should renovate your home to update its style and make it more appealing and liveable. (And increase its value too!)
The fact is, you spend a lot of time in your home. Cooking, eating, celebrating, enjoying life (and having the occasional cry). If the way your home looks is making you depressed, that's a problem because wellness and depression don't mix. Self-care dictates that your environment needs to be positive and uplifting. It must bring you joy and feelings of satisfaction and comfort. If it doesn't, changing it so that it does in 2022 (and beyond) is a must!
So, again, if you're financially able, some home renovations may be due in 2022. With a newly refreshed kitchen, cooking and entertaining will be more joyful! A renovated bath can make your morning routine more fun (or at least more palatable). Below are the links to some home renovation articles that will give you a lot of helpful tips and suggestions:
Decluttering Your Space
They say that the sign of a cluttered mind is a cluttered desk, home, or workspace. The truth is, the more cluttered your space (work, home, or both), the more problems it can cause. You won't find things, or they can get lost. You'll forget where things are or fail to do specific tasks. You'll waste time and energy too. That's not good, especially if increasing wellness is on the menu. The reason why is simple; not being able to find stuff easily and quickly can cause you an awful lot of stress.
When you're stressed, any thoughts of wellness fly out the window. Your blood pressure increases, your brain is negatively affected, and your mood takes a hit too.(You don't see stressed people smiling very often, that's for sure.) That's why decluttering, and organizing are so important.
The act of decluttering in itself is one of the best self-care activities around! It gives you feelings of satisfaction and pride when you're finished, and everything is looking practically perfect. Would you like to try it and see? Then to go to an excellent article on How to Declutter and Organize Your Garage!
Fitness and Exercise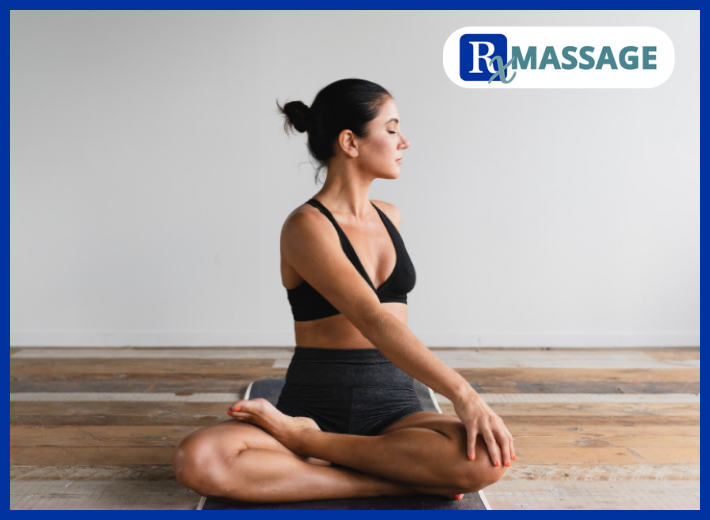 If improving your wellness in 2022 is one of your many goals, more exercise should be at the top of your list. Today, however, many of us lead hectic lives and have trouble getting to the gym. If that sounds like your situation, and you don't have time to go, bring the gym home. Creating a home gym is relatively easy and affordable and requires much less space than you might think.
The most significant benefit, though, is that you don't need to run off to the gym! Everything you need to stay in shape and get healthy will be right there at your fingertips! It's super-convenient, and, as a bonus, you won't have to deal with anyone else's' sweat (or stares). To find out more, and set up your in-home gym, check out our article titled Creating a Gym at Home.
Start 2022 taking care of yourself and staying physically and emotionally fit. Rx Massage CA is your ticket to wellness. Enjoy a relaxing and energizing massage session today. Remember – we can also support your massage with PT support should you need it! Give us a call at (949) 336-1089 to schedule yours! Don't forget to join our Facebook community.
---
Reference: [https://www.securcareselfstorage.com/blog/wellness-guide-2021/]