StretchFix: Refine Your Movement
Feel Better – For Longer!
Ever try to twist your body into a position to try and get a good stretch? Love the way your body feels after a relaxing deep yoga class? StretchFix is all of that in a practitioner-assisted session. Whether training hard in the gym, on the field, or sitting for long periods at work, StretchFix can help lengthen and loosen up tension in your body. StretchFix is a fantastic compliment to a regular massage or as a stand-alone treatment to optimize your flexibility and increase your range of motion.
Eliminate Pain. Restore Flexibility. Improve Performance!
StretchFix involves an integrated approach by one of our highly qualified, trained, and experienced therapists — to deliver a therapeutic experience that restores.
mobility, improves performance, and mitigates chronic pain. Our caring, professional therapists hold and manipulate your body into dynamic and passive stretches that would be impossible to achieve alone.
No need to worry! Our therapists have experience treating individuals suffering from various injuries and conditions — you can rest assured they have the confidence and knowledge to help you with your ailments using StretchFix!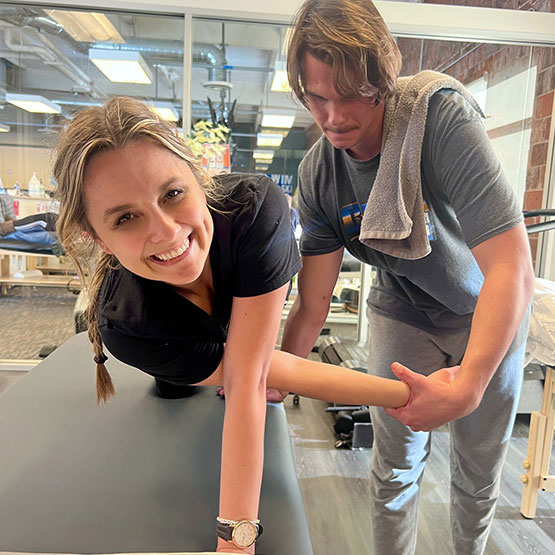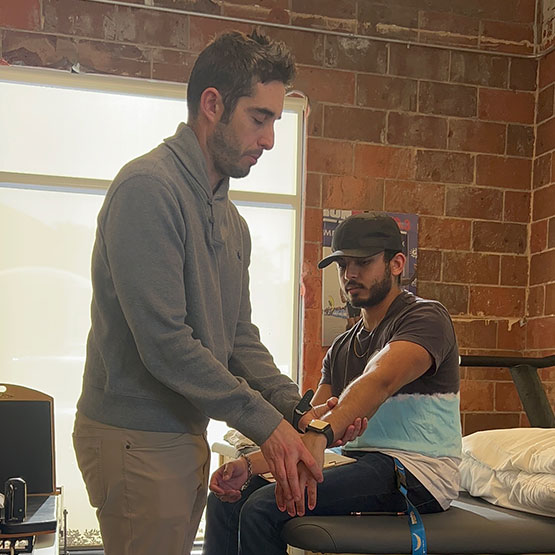 Release the Tension, Renew the Body
StretchFix alleviates strain on your joints and muscles and helps to decrease pain and speed injury recovery. Here are just some of the benefits:
Enhanced flexibility:

Helps to lengthen muscles, making movement easier.

Improved posture:

Stretching shortened muscle fibers helps restore balance and alignment in the body.

Increased range of motion:

Helps proper joint movement by stretching the muscles surrounding them. 

Better circulation:

Increases circulation throughout the body with gentle elongating force on muscles and connective tissues and improves lymphatic drainage.
StretchFix is a form of movement therapy that can benefit everyone at all levels of strength and mobility — from helping athletes enhance
performance and improve recovery to desk workers easing chronic built-up tension.
Feel the Power of StretchFix
Contact Us Today for a Free Consultation
Subscribe To Our Newsletter
Get the latest on news that can impact your health, our specials & new treatments,
news from our community partners that can save you dollars and generally make your life better – and more!